167 BMU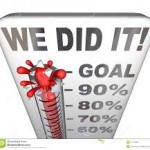 Today we saw our consultant again, a nice Christmas treat. (As an aside, the RUH does Christmas decorations way better than the BRI in Bristol. And they had the quietest choir in the world.)
We found out that I'd passed the last blood test "almost too well". We'd been looking for a progesterone level of at least 30 BMU but in fact we had gotten 167 BMU! That means a few things of significance.
Firstly, I definitely ovulated. Not perhaps, but for sure.
Secondly, there is a chance at such high levels that I could release more than one egg at a time, which could lead to a multiple pregnancy.
Thirdly, there is some evidence that over-stimulation can actually be detrimental to your chances of trying to conceive. But our consultant didn't seem too worried about that, given that we had no good result at the lower dose of 150mg. Therefore he has decided to keep us on 200mg per cycle for the next 4 months, and let nature take it's course.
And finally – no more blood tests!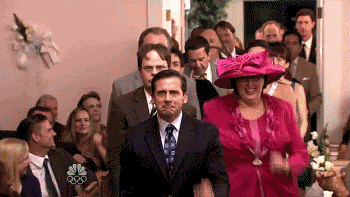 Well, for now anyway. We'll know if the 200mg Clomid is consistently working or not by the length of my cycles, so there is no need for more blood tests!
John also eloquently relayed my fears about delaying another course of action if this month's results were a one-off fluke. We were told that if the next cycle is back to being super-long, then we'd get another appointment and move forward to injections then. However, the overwhelming message from our consultant, with his years of experience, was that I should now continue to ovulate on this dose of medication.
So it's smiles all round in time for Christmas. I want to thank you all for your overwhelming support in 2013, and for all your love and prayers too. Merry Christmas!
Now join me in a dance!